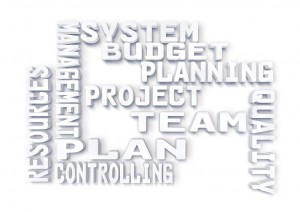 We hope you have enjoyed our focus on the PMO over the last few blog posts. We wrap up by providing you with a few tips on how to get started on your PMO initiative. Creating an effective PMO is not an overnight process, but delivery managers want results and they want them quickly. The following three tips will help you get off to a focused and fast start.
Tip #1: Have a Well Defined Charter
The first step to building an effective PMO is to define its charter. The charter states the PMO's purpose, goals and objectives. Equally important, the charter should contain the scope and mandate of the PMO team. The charter will establish purpose and provide the authority needed to carry out its responsibilities. Below are some examples of what PMOs can do:
Establish and manage the project delivery methodology and supporting tools
Provide reporting and analytics on project portfolio performance
Perform project reviews and audits
Provide direct support for project managers on complex projects
Get involved in 'at risk' projects and help to save them
Monitor the education and knowledge development of the project
Tip #2: Realize Early Successes
The nice thing about establishing or optimizing a PMO is that it can be done incrementally and does not require a big bang approach. Project management practices are already in motion in your organization. There are skilled PM resources, artifacts and tools in existence. A lot of opportunity exists to get some early successes.
Two good areas to put your initial focus are tools and metrics. One of the goals of the PMO should be to standardize processes and tools. For tools, you can create an inventory of all the tools required and begin to standardize the high priority ones first. This provides the PMs with tangible outputs to use and incorporate right away. The second area to attack early is reporting and measurement. Often PS managers do not have a good view of the project portfolio performance. The best way to garner broad support for your PMO is to produce a project performance dashboard, no matter how crude or difficult it is to initially assemble. Demonstrating the value of having the data centralized and accessible is a good early 'win' for the PMO.
Tip #3: Make it Work for Your Organization
Industry standards on project management are excellent resources. They provide great knowledge and tools which support sound project management performance for a wide range of delivery projects. Be cautious, however, not to follow the text book too strictly when formulating your processes and tools. Methods and processes are meant to be adapted to the unique needs of each company or organization. Yours should be the same.
As you define new processes and tools, leverage these industry resources, but also be sure to look at the current practices in your organization. Understand on a global scale why and how your project managers are employing the different methods and templates. After reviewing best practice models along with the tools and methodologies currently practiced within your organization you should be ready to determine the right standards and practices for your PMO. This approach goes a long way to ensuring future adoption by the organization and effectively institutionalizing knowledge within the organization.
PMOs deliver measurable value through better project execution. The good news is that you do not have to boil the ocean to get started. While establishing and optimizing a PMO should have a well thought out design and plan, there is a lot of value that can be delivered incrementally. So what are you waiting for? Get started on your PMO today!