Marc Lacroix
Managing Partner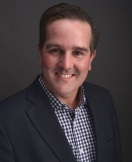 Marc Lacroix is the Managing Partner of RTM Consulting with a proven track record in achieving Professional Services organizational growth and operations improvements in a variety of companies. Marc has specific expertise in delivery methodology development, resource management and balanced scorecards.
Prior to joining RTM Consulting, Marc was Vice President of Consulting and Professional Services for Convergys Corporation. Marc was responsible for North American client service delivery, building the practice to over 250+ resources and $100M annually. In addition to delivery, Marc was responsible for standardizing delivery methodologies for the global delivery team, consisting of 1,600 resources in over 31 countries. During his tenure, Marc also served as Vice President of the Global Solution Engineering team, responsible for worldwide sales and solution engineering for a $650M software and services business unit.
Prior to Convergys, Marc was Senior Director of Customer and Professional Services for Cygent, Inc., a telecommunications-centric customer care and order management software company. Marc was responsible for all professional services staff and projects as well as the training and support services (help desk) units. During Marc's tenure, Cygent grew to over 200 employees and $15M before being acquired by Convergys.
His professional experience also includes management consulting at Ernst & Young (now Cap Gemini), where Marc managed a variety of process improvement and IT implementation projects for top tier financial services and telecommunications clients.
Marc holds an MBA from the Hough Graduate School of Business at the University of Florida, and a BA in Economics from Wake Forest University.
---
Ryan Childers
Partner and Practice Leader, Training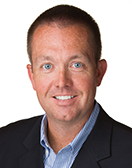 Ryan Childers is the Training Practice Leader for RTM Consulting. With 20 years of experience in PS strategy, operations, delivery, and management in technology services, Ryan has a proven track record of helping services organizations drive operational improvements and develop the consultative skills of their delivery teams. Ryan has specific expertise in Global Resource Management (GRM), Just-in-Time-Resourcing®, and developing delivery methodologies.
Prior to joining RTM Consulting, Ryan spent several years at Ontario Systems (now Finvi), where he served in a number of leadership positions in Professional Services and corporate strategy. While at Ontario Systems, Ryan implemented operational best practices, delivery methodologies and the balanced scorecard management system. He also led teams responsible for enterprise software implementations, training development and delivery, custom development and managed services. Ryan has been a frequent breakout session speaker and panelist at Technology Services Industry Association (TSIA) events and serves on the Resource Management Institute's advisory board.
His professional experience also includes working in systems deployment at Accenture and serving as an instructor in Information Systems and Operations Management at Ball State University. Ryan holds an MS in Information and Communication Sciences and BS in Management from Ball State University.
---
Wade Little
Partner and Practice Leader, Technology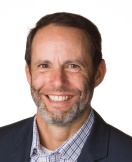 Wade Little is the Technology Practice Leader for RTM Consulting. Wade has a proven track record of helping organizations solve business problems using technology and has extensive experience in IT strategy, project and program management and technology implementations.
Wade joins RTM Consulting from MicroStrategy where he was Senior Director of IT and Enterprise Project Management Office. At MicroStrategy, he helped transform and modernize the business application infrastructure to cloud-based applications, enabling a more nimble and agile IT service. He led numerous projects including SalesForce CRM, Eloqua Marketing Automation, Kimble PSA, Cornerstone LMS, Xactly Variable Compensation, SmartRecruiters, and a variety of other projects. Prior to MicroStrategy, Wade was the Director of IT Strategy for NII Holdings where he developed the IT strategy for a >$100M finance transformation initiative.
His professional experience also includes program management and consulting roles at IBM, PwC, Ernst & Young and EDS. Here, Wade led a number of strategic technology programs and projects focused on revenue and profit contribution. Wade holds an MS in Management of Information Technology from the McIntire School of Commerce at the University of Virginia, and a BS in Quantitative Business Analysis from Louisiana State University.
---
Russell Reynolds
Practice Leader, Field and Support Services


Russ Reynolds is the Practice Leader for Field and Support Services for RTM Consulting. Russ has a broad range of field and support services experiences in executive leadership roles; operational leadership roles; consultant roles; and global resource management roles. Russ specializes in end-to-end customer experience, with focus on customer contact, dispatch and order management, field service support and delivery, knowledge management, "shift left" concepts, and operations/IT collaboration.
Prior to joining RTM Consulting and assuming his current role, Russ was the Director, Customer Support at Black Hills Energy. In this role, Russ initiated a strategy to enhance field service delivery and utilize technology, to streamline the order management process end to end. He also was an early adopter of measuring customer effort in the customer contact center. Previous to that, Russ was VP, North American Customer Support at Xerox Corporation. In this role Russ initiated many innovative improvements in the areas of call quality; problem management; resource management; virtual operations and work teams; "shift left" service delivery strategies; end-to-end service delivery management; and creative outsource partnering strategies. Russ also gained broad experiences in field services leadership while at Xerox.
Russ has been a speaker at many industry conferences, and maintains membership in a variety of industry organizations.
---
Victoria Matsukevich
Director, Business Operations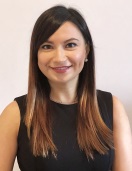 Victoria Matsukevich is the Director of Business Operations for RTM Consulting. Victoria brings over 10 years of experience in business operations, project management, finance, and marketing initiatives.
Prior to joining RTM Consulting, Victoria was a Senior Business Manager at a management consulting firm where she was responsible for business operations and quality assurance. She also directed financial operations and participated in the firm's strategic planning and budget formulations. Victoria's professional experience also includes comprehensive project and client relationships management. She led efforts of managing projects from inception to delivery and acted as the central point of contact for project-related activities. Victoria also administered and managed various personality assessment systems and developed a custom in-house 360 feedback survey.
Victoria holds an MBA from the Raj Soin College of Business at Wright State University.