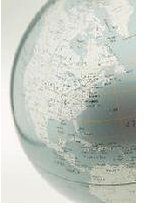 During the past decade, the growth of services in the new world services economy has changed how these companies must think about managing human capital. Just as manufacturers learned through advanced inventory planning techniques to have parts available in the right place at just the right time, services providers (internally and externally focused) are now challenged to identify a similar approach to human resource management. Examples of these service providers includes those in professional and consulting services, marketing agencies, enterprise/IT, accounting, tax and audit firms, product developers, legal services, and more.
Just-in-Time Resourcing® (JITR) is our brand for human capital management services. We help companies build the right set of capabilities to accomplish the most efficient use of human capital for services intensive operations conducting project-based work. RTM Consulting introduced Just-in-Time Resourcing® solutions to help companies with the complex task of getting the right person with the right skills in the right place at the right time. Getting the right person with the right skills in the right place at the right time, effectively and efficiently, has become mission critical.
Global Resource Management (GRM)
Global Resource Management (GRM), a standard process methodology, was developed for achieving highly efficient deployment of human capital as part of our Just-in-Time Resourcing® brand of human capital management services. Whether your company is large or small, efficiently managing human capital supporting services in your business will mean the difference between success and failure.
Key Resource Management Challenges Today
Project Performance
Recent research shows project failure rates for both billable services (consulting, professional services) and internal IT operations exceeding 35 – 40%. These failures result in billions of rework costs, poor resource utilization, and customer satisfaction issues. A lack of good Resource Management is a leading cause of these project failures.
Labor Costs
Bottom line of services project-based operations is that most costs are invested in labor. The company that best manages labor costs (and quality) wins. How do I accurately forecast demand and build a workable capacity plan? How do we improve project performance? How do I manage to control or reduce costs each year, while maintaining or growing revenues? Where (geographically) should I hire people and what are the considerations? Can I really use offshore/near shore labor for something other than software or hardware development? How do I maintain high utilization for billable or non-billable type projects?
Talent Management
How do I hire and manage the best people effectively and efficiently? How do I go about on-boarding people quickly with proper training and get them productive quickly? What are the best methods to retain my best talent? How can I address employee engagement needs and do so at scale?
Time, Distance and Reach Issues
How do we effectively staff teams working across multiple time zones? Can we really move people across countries and continents and do so affordably and in a timely way? What are the bounds of my geographic reach, and how important is physical presence e.g. local facilities, local labor?
Increasing Competition
Rapidly growing cost pressure is accelerating the use of labor from low cost regions. Client demands for quality and speed however are not being lowered.
Internal Fiefdoms
Many, if not most companies have regionalized pools of labor that have become protected fiefdoms. These fiefdoms work in opposition to the need to share the resource pool requiring the breakdown of fiefdoms and a process to enable effective resource sharing.
Regional Needs
Sometimes local regulations or real client needs differ region to region. What are the resource implications and how do we manage these differences?
Specialization
Depth of resource and thought leadership are needed particularly in areas where our competitive beachheads are. How do we affordably do this while serving a geographically disperse customer base?
Our Resource Management Consulting Clients Agree:
For companies facing these and other challenges, RTM Consulting can offer practical advice and assistance to implement industry best practices for resource management.
NCR
"At NCR we are focused on making things easier and faster for our customers. We are benefiting from RTM Consulting's Just-in-Time Resourcing® solutions. These solutions help us deliver excellent customer service by getting the right person in the right place at the right time."
Ruth Fornell, Vice President of Worldwide Professional Services at NCR.
Guidewire Software
"RTM Consulting is the industry leader when it comes to Resource Management so it was important that we establish our global resource management office with the right foundation of leading practices and the consultation, training, and support from the experts in the field."
Jeff Sontheimer, Vice President Global Services Enablement at Guidewire Software. Read the case study.

Informatica
"We worked with RTM Consulting to architect a plan and deploy a centralized resource management office to achieve more consistent and predictable resource utilization and improve our forecast visibility and accuracy. This has been a win-win result for our clients, our employees, and Informatica."
Richard Busch, Director Professional Services Operations at Informatica. Read the case study.
DAC Group
"RTM Consulting is the industry leader when it comes to resource management so it was important when we established our RM function, we had the right foundation of leading practices as well as the consultation and support from the experts in the field."
Christy Del Savio, Director, PMO & Business Process at DAC. Read the case study.
Systems Integration Company
"We wanted to continue to enable the growth of our business, and we saw RTM Consulting's approach to resource management as a way of accomplishing this. Their unique Just-in-Time Resourcing® solution helped us by assessing our current approach, building an overall resource management transformation plan, then assisting us in implementing the solution to accelerate our business success."
CEO, Systems Integration Company. Read the case study.
Please Contact Us for more information about our resource management consulting services. For a downloadable brochure about our Resource Management Practice, click here.