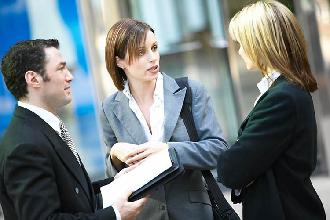 RTM Consulting can help with implementing needed change to shorten time to market and accelerate business progress. Irrespective of the kind of work you do such as process reengineering or systems integration or Program/Project Management Office (PMO) work, we can help. Our focus on pushing theory to reality embodies everything we do in this area.
Additionally, we provide implementation services in flexible delivery models to meet your specific business needs:
Guide (advise or mentor) or project manage the implementation assisting your team on the ground with getting a plan ready, and guiding efforts until successful implementation occurs.
Provide skilled resource(s) to supplement your teams' efforts to improve the effectiveness and efficiency of your PS operations.
Provide transitional leadership and management assistance for change efforts or new projects via our unique "Rent-a-PS-Exec" services.
Lead projects end to end, providing you with a turn-key solution, enabling you to focus on other core activities.
Additionally, we have an extensive Outsourcing business where we can not only build the capability for you, but we will run it as well.
Please contact us for more information about Implementation Services.