Project Management Professional (PMP®)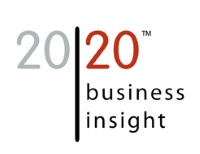 RTM Consulting provides project management training and, through our business partner 20|20 Business Insight, PMP exam preparations. 20|20 Business Insight is a full service, project management, business and leadership training and consulting company delivering training courses throughout the world.
The CAPM® and PMP® credentials are recognized across the world and demonstrate that credential holders have the experience, education and competency to lead and direct projects. Through the use of an appropriate case study during the course, students will be able to apply what they learn, making use of the theory in a practical sense which allows for more effective learning and greater likelihood of implementation and improvement in the workplace.
Project management professionals will benefit from the perspective gained on this course whether they intend to take the PMI exam or not. In order to take any PMI exam, students will need to demonstrate that they meet certification requirements by completing the application online.
Course:  Project Management Development Program (PMP®)
Overview:
This course covers the content required to approach either the CAPM® or the PMP® level exam. The course is designed to give exposure to best practice project management and a full understanding of the knowledge areas and process groups defined in the PMBOK® Guide. The content discusses terminology, tools and techniques and extends to provide a deeper perspective, facilitating an understanding of the reasons for their use as well as the benefits of doing so.
Learning Objectives:
Navigate the PMBOK® Guide and learn the difference between knowledge areas and process groups, and recognize the inputs and outputs associated with each of the PMI processes
Use and create the deliverables associated with Project Integration Management including planning for success
Plan for and manage the Project Stakeholder Management process, define and manage Project Scope effectively, produce estimates and develop a schedule to properly undertake Project Time Management, create a budget and measure performance to implement Project Cost Management
Understand Project Quality Management, provide effective and appropriate communication within project management, understand how organizations and projects are structured, understand Project Procurement Management, evaluate the contexts and environments in which projects can be delivered, understand governance of project management and the use of structured methodologies
Who Should Attend:
Existing project managers looking for best practices as defined by the PMI and are looking to take the CAPM® or PMP® exams
Project team members who wish to better understand the responsibilities and activities involved in project management
Project team members who wish to progress into a career as a project manager
Course Delivery / Pricing:
Classroom – $3,065, five days, 36 Professional Development Units (PDUs)
Online – $480, 36 hours, 36 Professional Development Units (PDUs)
PMP® / CAPM® Exam Prep – $1,450, two-day classroom format, 14 Professional Development Units (PDUs)
For more information on the Project Management Development Program please contact training@rtmconsulting.net.