The Value of Technology Automation for Professional Services and IT Organizations
Technology solutions can drive significant operational performance improvements to any delivery organization. Nearly every critical KPI can benefit from improved automation, ranging from better project performance and increased staff leverage to improved billable utilization. Just a couple of points of utilization improvement for a 250-person organization can bring $1M annual improvement to your bottom line profitability. This is more than enough justification for action.
With a complex array of software solutions available to address these needs, the average company must invest substantial time and effort finding the right answer. RTM Consulting can assist your company with its broad range of services that span the entire decision and deployment life cycle.
Technology Services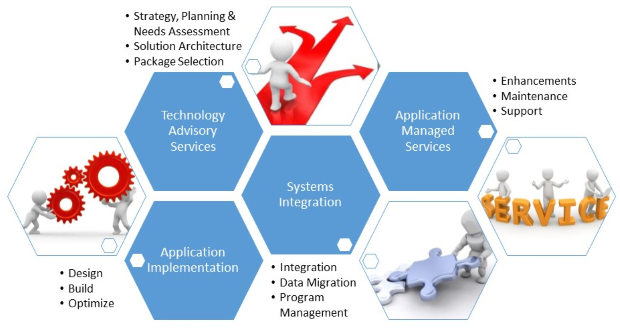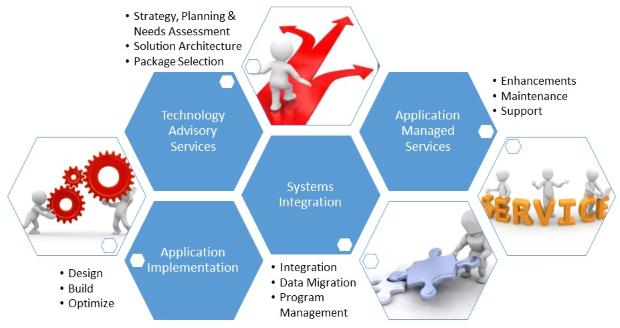 We offer a full breadth of technology services ranging from strategy to implementation and managed services. Click below to learn more about how RTM Consulting can help your company.
Technology Life Cycle Management
Our approach to define and implement a technology solution is comprehensive. We can provide services across the full technology solution lifecycle or offer discrete services at various entry points.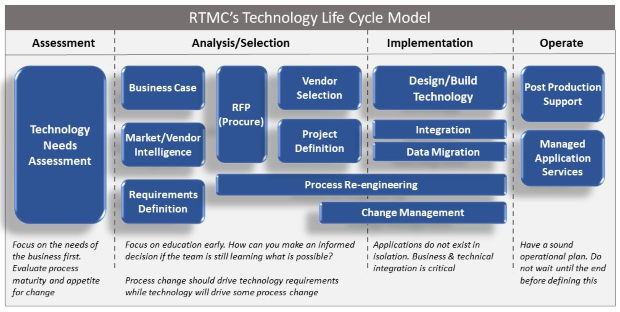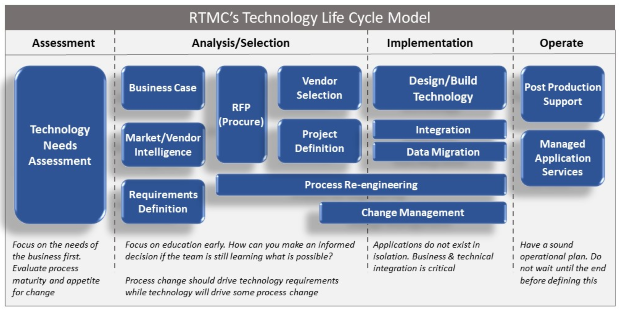 Contact RTM Consulting to gain access to our insights and experience with this critical aspect of running your business.