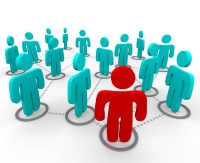 Service delivery is changing rapidly. Whether you are a professional services organization providing services to your clients, or an internal IT department meeting the demands of your business stakeholders, changes in technology and delivery methods are having impacts on how you approach resource management. Your resources are your most important asset. It is critical to get this function right.
For the past three years, we have presented an outlook on Resource Management in our annual State of Resource Management. This paper is our comprehensive look at the State of Resource Management as we begin 2017. From seeing an increase in the use of Agile methods for project delivery and staffing to the gap in resource forecasting and capacity planning for many organizations, we identify key trends across the industry and some recommended calls to action. Our goal is to help you and all delivery organizations continue to improve this important function.
Download The 2017 State of Resource Management: Key Trends and RM Best Practices and come back to this post and let us know what you think of this year's report.