On February 21, the Resource Management Institute (RMI) is hosting the 4th Annual State of Resource Management address.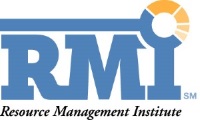 Too many services organizations and internal IT departments continue to struggle with how to address the complex challenges of project performance and how to better control project failure rates which according to industry statistics exceed 35%! Further research also makes it clear that the answer lies in better resource management. Consistent and predictable planning and utilization of project based resources is the difference maker for achieving peak project performance while minimizing labor costs.
Over the past year, the RMI began conducting formal research via surveys and have compiled valuable information to help you benchmark your RM operations, and learn how other companies are addressing the most complex resource management challenges related to strategy, process and technology support.
The 2018 State of Resource Management address will share the very latest in research for resource management, and a discussion of trends and best practices being used to address some of the most complex resource management challenges for project based businesses in the IT services space. Reserve your seat today – register now!