We know many companies with IT services have not been immune to the Covid-19 pandemic needing to, in some cases, reduce staffing of resource or project managers, RMO leaders, and service managers. Now as we start a new year, companies may face challenges that prevent them from hiring full time replacements, or many former employees may no longer be available.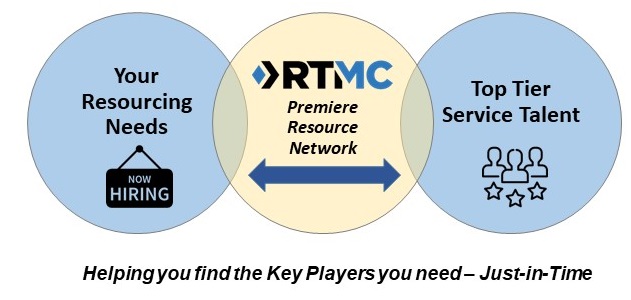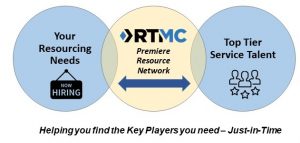 RTM Consulting has a recruiting service called the Premier Resource Network (PRN) – a specialized talent acquisition service designed to support your most critical resourcing needs with hand-selected professionals whom we know and trust. The PRN helps companies connect with premier talent to fill those roles with temporary placements, temp-to-perm, or full-time hires.
If you are one of those companies looking for short-term or long-term talent, watch the video and learn what makes the PRN unique. You can also review some of the resumes available from talented service professionals. If you are interested in a particular resume on the site, please send us an email at prn@rtmconsulting.net.