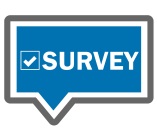 The Resource Management Institute recently announced a new survey series on resource management. This is a very exciting announcement because these surveys can help professionals compare and contrast their resource management operations to their peer groups.  Administered online, participants who complete the short 5 – 7 question surveys will receive the consolidated data back within 15 business days after the survey closes. The resource management survey will target the IT services industry overall including enterprise IT departments, professional and consulting services, and field and support services organizations.
Each survey in the series will explore various aspects of running Resource Management operations to include:
Strategy and Management
Process
Automation Tools
Typical RM Challenges
The Profession of being an RM or RMO Leader
The first survey, covering Strategy and Management, is now open and will close EOB on Wednesday, December 21, 2016. The survey can be accessed by using this link – RMI Survey Series – Strategy and Management. For questions about the RMI please visit resourcemanagementinstitute.com.