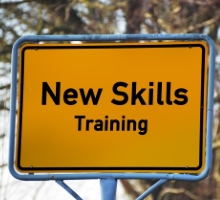 Why do some organizations experience less employee turnover, have happier customers and ultimately produce higher revenues with less cost? The answer is simple, these successful organizations have continued to invest in their employees by providing training that addresses real business challenges that their companies face.
That's why we are excited to share our 2017 Training Catalog! This year, our training curriculum includes courses on writing great statements of work, soft skills development for consultants and project managers, training for new professional services delivery managers and much more. Developed and delivered by Services industry experts, our experience has helped us formulate curriculums, processes and approaches to address the skills development needs of services operators where we have observed other offerings have fallen short. In a nutshell, we offer practical training that service organizations can put into practice fast!
Download our 2017 Training Catalog and if you have any questions about our training feel free to email us at training@rtmconsulting.net.