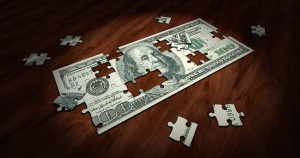 The end of the year provides a perfect opportunity to motivate and re-energize your team for 2018. But we know managing that year end budget can be a challenge. Many organizations are not able to carry left over budget into next year. If you find yourself in a 'use it or lose it' scenario with your training budget we have a few ways to help.
Registration is open for all of our 2018 Q1 training classes: Project Management Soft Skills, The Art of Writing an SOW, Consulting Soft Skills, Introduction to Resource Management, and Resource Management Certified Professional (RMCP®). Visit our Public Training Calendar for dates and registration links.
Our simple and flexible subscription training model is another option that allows you to pre-purchase credits on a yearly basis (invoiced quarterly) to be applied to future educational opportunities without having to choose specific courses, dates, or delivery methods. It is the ultimate in flexibility while offering exceptional value per learning hour.
All modules in our popular Consulting Soft Skills training course are now available in an on-demand format, bringing the same content as our live classes to you and your team in six easy to follow modules, available 24 x 7 365 days/year. Buy now and complete them as you have time in 2018.
Our training programs are unique in that we are focused specifically on the services industry. Our training applies theory with real world, hands on experience, and anecdotes to ensure the materials are relatable and relevant. The content has been developed and is delivered by deep industry experts and utilizes exercises and customer specific case studies to ensure a higher rate of comprehension and application.
If you're facing a 'use it or lose it' scenario with your training budget, how are you planning on managing that scenario as the end of the year approaches? Post a comment below and share your thoughts with your peers.