The RTM Consulting Training Difference
Our decades of experience in the services industry has helped us formulate curriculums, processes, and approaches to address the skills development needs of services operators where we have observed other offerings have fallen short. In a nutshell, we offer practical training that your personnel can put into practice fast! Click here for a downloadable Training Catalog and learn more about RTM Consulting's high impact training for services personnel.
Course Evaluations
Below is a sample of feedback from training course evaluations received from prior participants of our training classes. All course evaluations are administered upon completion of a training class.
Objectives of the class were met.

I believe this class will benefit me.

I can begin using concepts from this class immediately.

Instructor presented the material well and encouraged questions and other interaction with participants.

Instructor was knowledgeable about the topic.

What our Clients are Saying
Suzanne K.
HR Professional
Insurance (10,000+ employees)
"The case studies were very realistic. I can use the contact list, communication pyramid, call structure, and meeting method immediately."
---
Kyle L.
Senior Project Director
Computer Software (1,000 – 5,000 employees)
"This was one of the best project management training sessions that I have attended."
---
Samantha A.
Senior Clinical Specialist
Hospital & Health Care (10,000+ employees)
"I felt this course did a fantastic job at pushing the participants out of their comfort zone and to really focus on the tools and not necessarily our company's ways of working."
---
Gwen R.
Customer Success Director
Computer Software (1,000 – 5,000 employees)
"The workshop was fantastic. The role-playing was extraordinary. I've done role playing and the depth in the situations made these super impactful."
Training Success Stories
Compugen Incorporated
Compugen leverages Soft Skills Training to improve consultant effectiveness in communications and opportunity management while accelerating new hire productivity. Read the Case Study.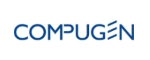 ---
Mentor Graphics Corporation
Mentor Graphics rapidly improves overall effectiveness with RTM Consulting's interactive Soft Skills Curriculum. Read the Case Study.

---
TriZetto Corporation
TriZetto enhances consulting capabilities with RTM Consulting's Soft Skills Development Practice. Read the Case Study.

More Training Information