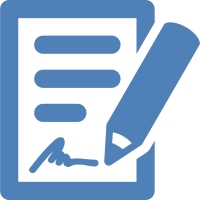 Importance of an SOW
When you start a project with clear expectations, that project is exponentially more likely to be delivered on time, on budget, and with a satisfied customer.
A detailed SOW sets the deliverables and expectations for all stakeholders (clients, team, vendors, management, executive team, etc.) and is the key element to set your projects up for success. A poorly written SOW can not only result in tension and conflict within delivery teams, but can also possibly introduce potential legal and/or financial risks.
SOWs require a strong process for development, approval and governance. That is why we offer our new SOW writing course, The Art of Writing an SOW. This course will provide your team with the knowledge, tools, and confidence to write full scope, detailed SOWs and ensure more successful project delivery. Check out the course details below:
Next Course Offered February 2016!
TIME: February 2 and February 4 | 12:00 PM – 2:00 PM EST
FORMAT: Two separate online webinar sessions; instructor led sessions run approximately two hours
COST: $399 per person (volume discounts are available contact training@rtmconsulting.net)
PROFESSIONAL CERTIFICATION CREDITS: Completing both workshop sessions entitles you to obtain 4 PDU credits
Curriculum Highlights Include:
Statement of Work Fundamentals
Learn the difference between SOWs and other client documents and gain an understanding of key SOW components and how each component relates to the other.
Scope Definition
Understand details and best practices about each SOW component.
Estimating and Pricing
Learn estimating concepts/perspectives, Fixed Fee vs. T&M vs. NTE (not to exceed) pricing concepts, Cost Plus vs. Value Based pricing concepts and Revenue recognition/VSOE concepts.
Assembling the Statement of Work
Discusses the SOW development process utilizing templates.
Statement of Work Governance
Learn governance best practices and understand the dos and don'ts.