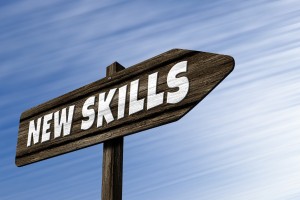 Did you forget to add training to your 2016 resolutions?
In business, like in life, we start the beginning of the year making resolutions and setting our personal goals. Inevitably, life gets in the way and even the best intentions are hard to keep. In 2016 – that all changes. RTM Consulting is here to help with our five training resolutions, and the means to keep them, to ensure a successful and productive 2016!
1. Learn Something New
You can only focus on one new subject at a time and narrowing down that topic can be difficult. We recommend, The Art of Writing an SOW. SOWs require a strong process for development, approval and governance. This training course provides the knowledge, tools, and confidence to write full scope, detailed SOWs that ensure more successful project delivery. Click the link for SOW training curriculum highlights.
2. Sharpen My Skills
A wonderful training resolution is to reinforce your skill set. This year, make a promise to invest in practical training you can put into practice fast and take a Soft Skills training course. We offer Soft Skills Development for consulting and professional services personnel, as well as Soft Skills for the Project Manger training. Learn how to how to effectively engage with a client, manage scope creep, effectively handle complaints and issues, and up-sell new opportunities.
3. Help Myself by Helping My Colleagues
This year, make it your resolution to not just better yourself but help make your entire team better. Collaborating effectively with your colleagues is key to your success in the workplace and learning with your peers can provide that valuable opportunity. RTM Consulting provides flexible delivery options for all training and can come on site to your location or a mutually agreed venue. Download the 2016 Training Catalog for more details about our training delivery options.
4. Get Support from Company Leadership
We've all heard the same reasons from companies on why they're not investing in training. More than likely it's one of two reasons: "we're too busy" or "we don't have the budget". Let us help with a counter argument. Click here for a soft skills training case study from one of our clients that did spend the time and money to invest in their employees. Only a few months after the training they were already seeing results including an improvement in their up-selling efforts leading to greater revenue growth.
5. Become an Expert in My Field
Whatever your field of work, RTM Consulting training has got you covered. Our services specific training curriculum includes Professional Services Delivery Management Training, Field Services Variability Reduction Training, and resource management certification with our RMCP® program – just to name a few. Download the 2106 Training Calendar for details and curriculum highlights.
Make 2016 the year you invest in you!