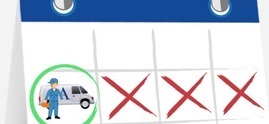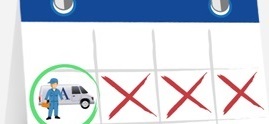 First Call Resolution or First Visit Resolution are focus areas for most, if not all, customer and field service organizations, and FCR/FVR performance is a leading indicator for customer satisfaction and operations performance and efficiency. Because FCR/FVR inhibitors are often a complex mix of related process and/or technology shortfalls, identifying and enabling the inhibitors to improving your FCR/FVR performance can be difficult.
Consistent and predictable FCR/FVR is absolutely a science with an answer. Break-through's in technology, and yes, processes, have changed the landscape of how customer service can be done. Some companies have figured out the right combination of people, process and technology to accomplish superior first call/visit performance, and do it consistently. For example, we hosted a webcast, FCR/FVR: Getting It Fixed the First Time, with other industry experts where we discussed:
The very powerful correlation between FCR/FVR and customer satisfaction
Three fundamental components of a customer service ecosystem essential to getting customers problems fixed on the first visit
How technology and process synergistically can drive a better customer experience
Check out the on-demand webinar by visiting our webinars page and discover how best-of-breed suppliers are combining powerful software solutions with a more holistic, strategic process-based approach to consistent and predictable FCR/FVR. Then come back to this post and tell us what you think in the comments section below.